Welcome to Center of Creation
Thanks for stopping in. I hope you find exactly what you're looking for in my store. If not, feel free to contact me using the contact page. I may have it and just haven't added it to inventory yet or I may be able to make it for you.
As you walk through my website, you will see I also offer custom work for quilts and projects. These quilts and projects are often a collaboration of your materials and ideas and my passion and experience in quilting that come together to create a one-of-a-kind heirloom.
Other Services Available:
* Machine Quilting * Photo Transfer to Fabric * Machine Embroidery * Appliqueing
Have a wonderful day and come back often to see what is new!
Why should

you trust Center of Creation with your irreplaceable items?
I am the reason you should place your trust with me. I am Cindy S. Sipp and I own Center of Creation. I love what I do and I put 100% of myself into every stitch, ensuring superior quality finished products. I am the only quilter to work on your custom quilts and projects throughout the entire creative process and implementation. My studio is smoke and cat free.
I have an eye for detail from beginning to end, through each of the designing, cutting, layout, quilting steps, and finishing touches. I understand that your items are special and irreplaceable. I will treat your items with care from the time they are delivered to my studio until your custom quilt is shipped to you.
I believe our telephone consultation or video chat and continued communication gives me a distinct advantage in fully understanding your ideas and wants and gives me an edge in designing the quilt of your dreams.
The quality of workmanship, attention to detail and the quilting is the key to a quality quilt.

Only 100% quilter's quality cotton fabrics for the borders, sashing and backing fabrics.

Only the highest quality blended cotton/poly batting for extra softness.

A 100% light-weight woven fusible stabilizer is used when necessary to create durability.

All my quilts are quilted for durability as well as beauty. They are not hand-tied. The quilting is not a minimal outline stitching.

Each quilt is machine quilted on a mid arm hand guided quilting machine creating a beautiful one-of-a-kind work of art that is durable for daily use.

Quality quilts, while beautiful and certainly works of art, are durable and made to be used as bed coverings. Made with strong seams and quality fabrics they will withstand regular laundering so even with regular use and reasonable care they can easily become family heirlooms.

Clothing and items you ship to me to be used in your quilt are placed into their own labeled bin when received and will remain there until I begin to work on your order.Then your quilt/project will receive my undivided attention and will the only quilt/project in progress until it is finished.

Quick turn around time...4 to 8 weeks, possibly slightly longer during graduations (May-June) and the holiday season (November-December).
I will work closely with you to create your custom heirloom.
Memory Quilts
Memories are timeless treasures of the heart!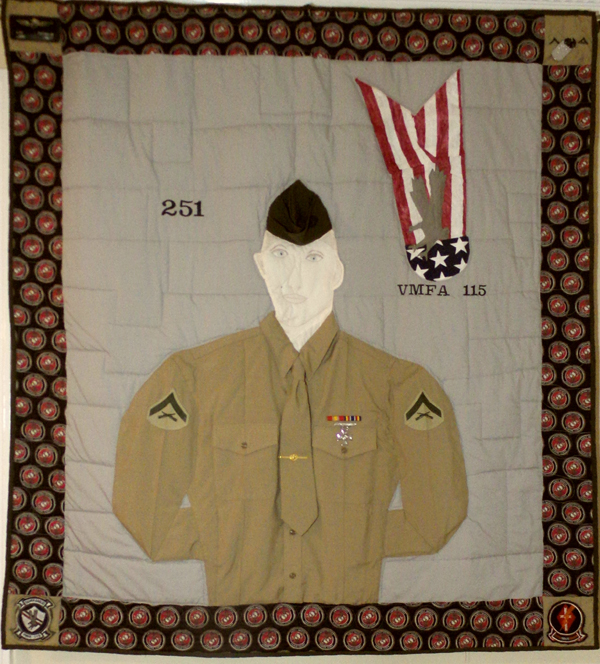 A memory quilt is a treasure and a great way to honor your loved one.
T-Shirt Quilts
Good Times, Good Memories and Happy Days!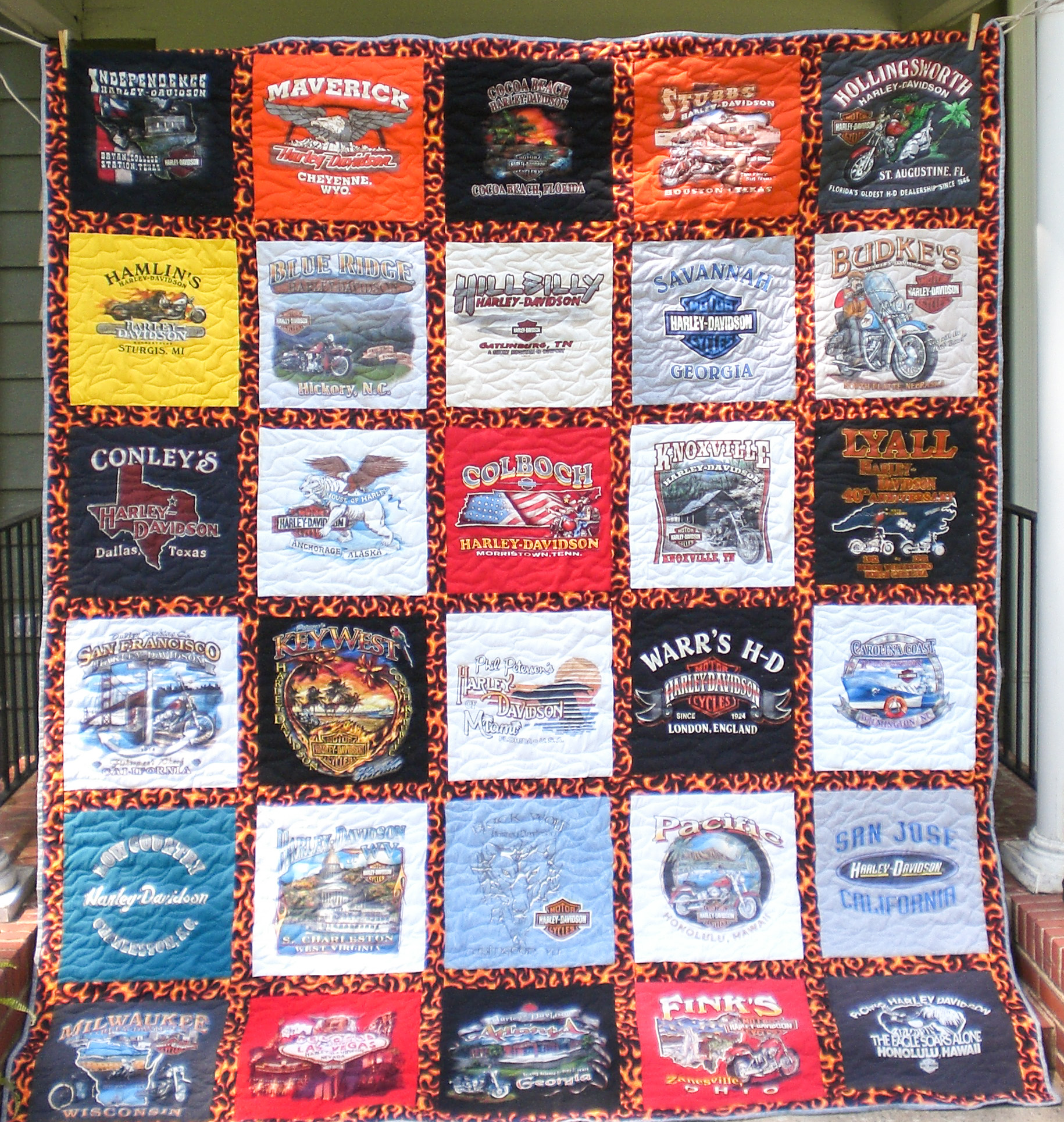 Retire some of your favorite T-Shirts and preserve those special memories for years to come!
Custom Quilts
The difference between ordinary and extraordinary!
We'll work together so the quilt of your dreams becomes a reality.
Come explore my high-quality custom quilt work and consider transforming your treasured memories into a lasting heirloom.